With iOS 5 released and the iPhone 4s flying off the shelves, brands that have iOS applications are starting to ask if they need to continue to support older versions of their apps to reach the consumer base. The answer, they will be happy to hear, is most likely no.
Because there are a limited amount of devices that run iOS, the upgrade curve is pretty high. In fact, according to Cocoanetics, approximately 95% of the devices in existence are on the latest major version.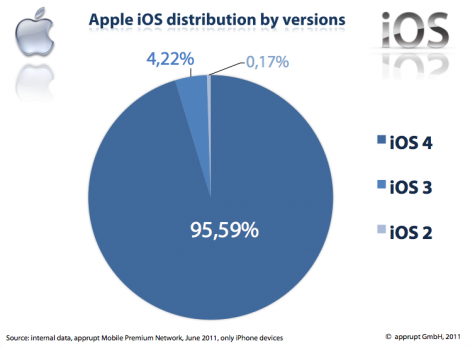 iOS users are generally very quick to upgrade their devices, and the ones that don't are likely not active on the market anyway. A good rule of thumb for brands is to support the current and most recent major versions of iOS.
Android, on the other hand is a different story… and the topic for next week's blog. :D